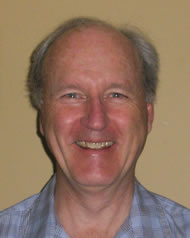 In House Projects
StopJetLag
Developer of
StopJetLag

™

StopJetLag™ is an expert computer system that gives a comprehensive, scientific approach to beating jet lag using the effects of bright light, melatonin, sleep/activity cycles and meals coordinated with the flight schedule of a traveler.
"Probably the best approach [for beating jet lag] is a blend of several strategies. The

StopJetLag

Plan combines light therapy, melatonin, the Argonne diet, and other treatments in a customized schedule for each traveler".

Hemispheres, United Airlines In-Flight Magazine, June 2003.
StopJetLag Plans are available from StopJetLag.com
Solar Energy Engineering Programs Developed
DAYLITE™ -- (Macintosh, IBM) - Intensive 3-D Graphics Calculations
"DAYLITE is hard to compare with other micro-computer daylighting software. The range of apertures, room configurations, and analyses it has were only found in mainframe programs." Solar Age Magazine, May 1984.
SUNPAS™ -- (Macintosh, IBM, Apple II) - Solar Heating and Cooling Analysis
Received certification by California Energy Commission (Title 24 Energy Code Compliance). Program awarded the Best Computer Program 10th Anniversary Awards, by Solar Age Magazine, January 1986.